Here's How You Can Up Your Concealer Game!
Concealer lights up our face, levels out our skin tone and covers any pigmentation issues or redness on the skin, making it an everyday product for almost all of us. Wearing concealer can be an irritation with the temperature rising every day so here are some tips on keeping a concealer in place for an entire day!
Mattifying Toner
The first step to long-lasting concealer that stays even and smooth for hours is to start with a mattifying toner. One of the favorite celebrity-used secrets is to use frozen cucumber slices under the eyes. It'll be difficult for a concealer to stick to the skin if pores are enlarged and oily, so be sure to start with clean skin that is toned right before applying concealer.
Botting Paper
Always keep blotting papers handy since it will benefit you! This will keep any area of skin that has concealer layered on top, dry. It keeps the whole face looking fresh and clean. Try Clean & Clear blotting paper, it does wonders.
Bake
If you are applying concealer to your under-eye area, baking is the answer especially in the summer. Natural Finish Loose Powder should be used which provides sheer coverage with a matte finish to lock in the concealer, even in high temperatures. Just apply a generous coating and dust it off after a minute or so.
Long Lasting Concealer
In summers, switch your regular drug store concealer with a high end one. It may cost you some extra cash but wouldn't you opt for quality for the right amount of money?
Use Primer
Priming your skin is imperative. However, in the summertime your concealer and humidity could turn against you if your skin is left without primer. We recommend the Benefit Professional face primer for its matte finish.
Moisturize
Even though some of you might not want to moisturize during the summers but wearing a light weight moisturizer to keep the makeup in place is god idea. Moisturized skin will lessen the chances of having cakey under eyes, using a non greasy moisturizer will work best during summers.
Give Your Skin A Break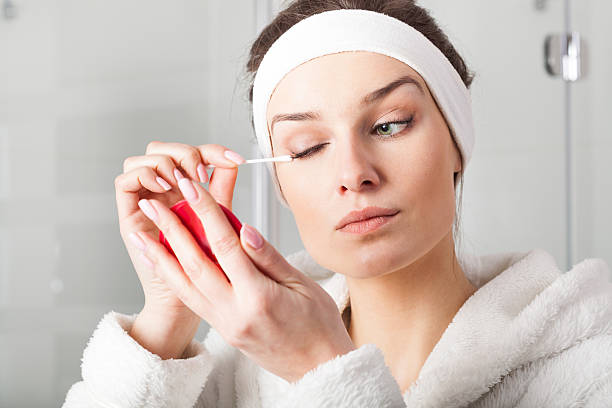 If you apply makeup right after shower,then you need to know that it's a bad idea! Wait for at least 10 minutes before applying makeup to warm skin. This can cause breakouts later, and if you are in a rush just, splash your face with cold water a few times before starting your makeup.