Beauty Bar – The Newest Hip Salon
Heading out for a session to de-stress after an exhausting day at work or house chores is something that most women opt for. There's a pool of options from where you can pick and choose from when comes to salons and spas. However, women who are mostly broke because of their spending problems can totally relate to the fact that salary day is spa day! Although, we did come across a salon that somewhat put a stop to all our problems.
Beauty Bar Salon and Spa is the newest salon located at Khayaban-e-Nishat that is making waves amongst women of all ages. The salon is a creation of two best friends, Ayesha Fahd and Sana Verho who have been inseparable since childhood and have worked together for the last thirteen years. Ayesha has her own set of skills when comes to make up and has her share of prior experience in this field, plus her courses from London and career at Pivot Point truly shows in her work. On the other hand, Sana has some mind-blowing management skills that are visible when you step in Beauty Bar.
We at Women's Own were super excited plus wanted to share this news with all of you and suggest, that if you're looking for a spa date with your bestie or a day to ease away from your toddler, Beauty Bar offers some top-notch services that you will leave you in total bliss!
So, here are few reasons that will certainly make Beauty Bar your new favorite salon. You can thank us later for introducing you to this place!
The Welcoming Staff:
The moment you enter in the salon you are welcomed by their staff members with the biggest smile and the level of hospitality is splendid! They inquire what services you're there for and request you to be seated (at an extremely comfortable sofa we must add!) And ask if you'd have any beverages or something from the snack bar.
The Ambiance:
The interior of the entire place instantly de-stresses you with its aroma and beautiful contemporary designs. There are frames of Audrey Hepburn and Marylin Monroe which adds oomph to the salon. Each detail has been taken into consideration and holds everything together.
The Services:
From blow-dries to facials to hair colors, manicures, pedicures and much more are delivered to their client with a little extra service each time. Get a 10% discount, or a foot massage by an expert staff member who goes an extra mile to deliver quality work.
The Products
If you're looking for a place that can provide you quality brands then trust us when we say that Beauty Bar has them all. From Olaplex to O.P.I to L'Oreal to Dermalogica to Guinot to Essie – the salon makes sure to keep all the high-end brands in stock!
 The Snack Bar
So, this one's a personal favorite because come on, food is life! They have a very appealing snack bar where you can choose from detox water, cookies, chips, brownies, cupcakes, and sandwiches, which by the way you can have as much as you want! We may be acting overly dramatic but oh well, snack bars always excite us!
The Prices:
The salon offers a range of prices that fits the need of every one. So, if you're in a dire need of a blow dry and you're on the verge of being broke, this place will fit your budget and give you the exact look you need for that night out with your girls or your date night.
The Nail Paints
The biggest concern of several women occurs when there are not enough nail paints to pick and choose from and if there are, most of them are frozen or almost finished. Beauty Bar has a wide range of nail paints and the shades are pretty good so you won't be disappointed in that area.
The Music: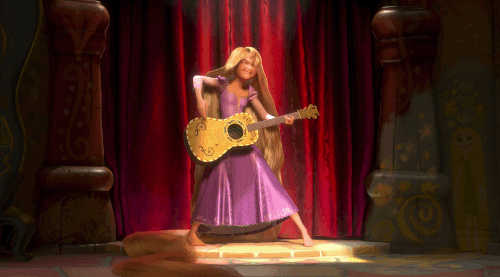 If you're the sort of a person who can easily be lifted up by good music then you should certainly give this salon a try. Beauty Bar has a TV and you get the remote, you can pick and choose a song from YouTube and enjoy your day out with your favorite music. Trance, rock or classics, Beauty Bar has some amazing playlist that will certainly be your solace.
The Consultation
Sana and Ayesha personally offer you a free consultation and whether its facial, hair or wax – they will inform you about what would fit best for you and what might damage your skin or hair. So, in a nutshell, you're in safe hands!
The Verdict
The place is an ideal getaway for you if you're battling with daily stress! Ayesha Fahd and Sana Verho are the kinds of women who give us all something to learn from. Above all, while talking to them, they mentioned how they're hubbies play a crucial role in this. Make sure to add this salon on your list and we guarantee you they'll make you feel like a princess!
Let us give you a surprise by telling you that if you take a screenshot of this and show this to Beauty Bar, you will get a 10% discount!