Are you trying to shed those extra pounds this Ramadan? Following the ever so famous Keto diet? If you are, then we are here to help you out. Finding Keto recipes that are quick and easy to prepare can be hard and usually don't fill you up well enough. Here are some amazing recipes that not only take little preparation but are nutritious enough to fill up your tummy and delish enough to fill your heart.
Read more: nutritious drinks to try this Ramadan.
1- Spicy Baked Chicken:
Ingredients:
⅓ cup olive oil
½ tbsp apple cider vinegar
1 tsp salt
1 tsp ground allspice
1 ½ tsp brown sugar
1 tsp onion powder
½  tsp garlic powder
½  tsp black pepper
½  tsp ground ginger
¼  tsp to ½  tsp cayenne pepper
¼  tsp  dried thyme leaves
2 lbs chicken breasts
Directions:
Marinate the chicken breasts with all of the ingredients in a bowl and allow it to rest for around 30 minutes (the longer you wait the better). While the chicken marinates preheat your oven to 375 F. Pop the chicken along with marinade in the preheated oven and cook until tender. Drain off any excess fat once the chicken is cooked and its ready to be served.
2- Mexican Style Peppers: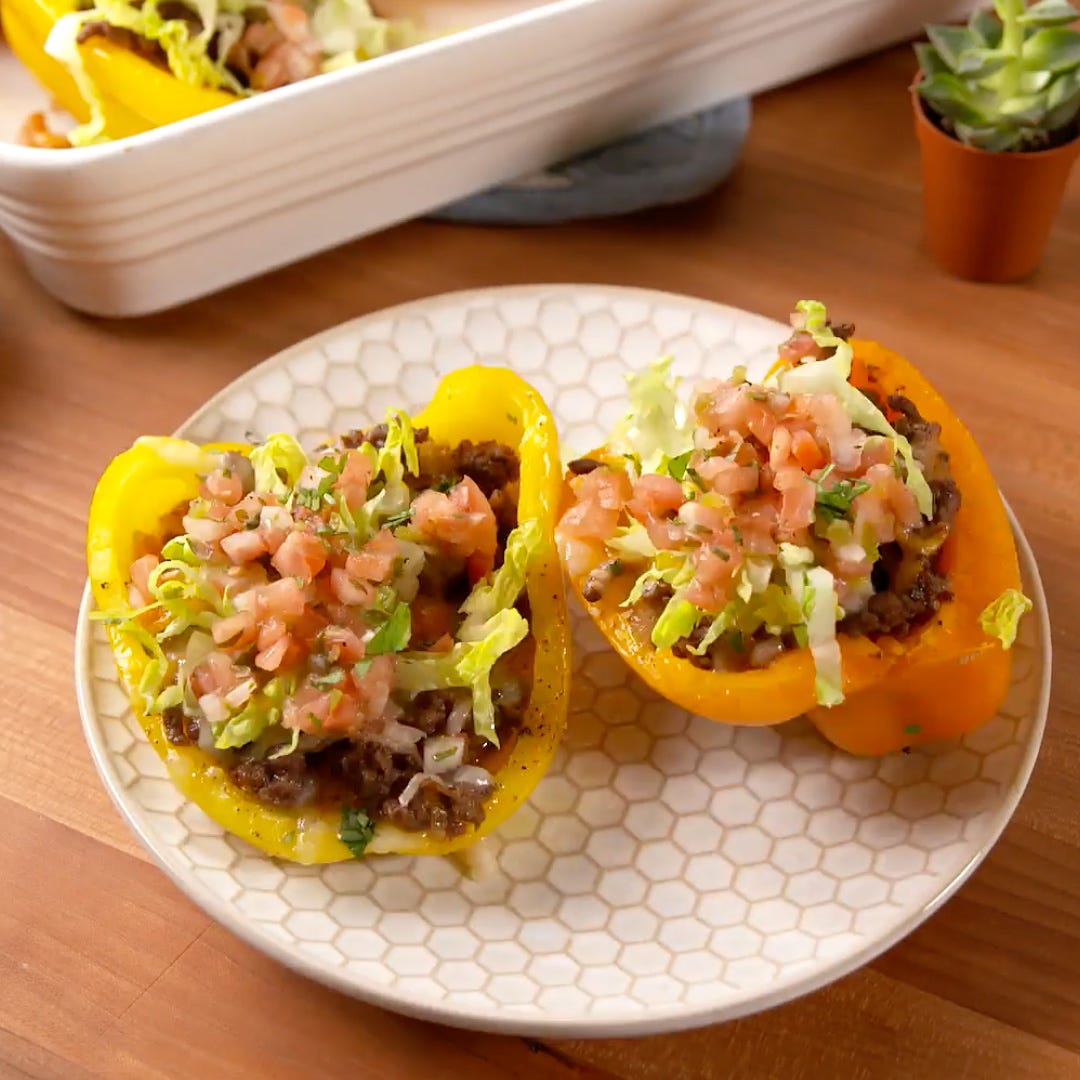 Ingredients:
Olive oil (as needed)
1/2 Onion, chopped (medium sized)
1 clove garlic, minced
1 lb. ground beef
Salt to taste
Black pepper to taste
2 tbsp. chopped coriander
1 tsp. chili powder
1/2 tsp. paprika powder
3 bell peppers, deseeded and cut in half
1 cup shredded cheddar cheese
1 cup shredded iceberg lettuce
Directions
Grease your cooking tray with some oil and preheat the oven to 375F. While the oven heats, in a pan heat up around a tablespoon of olive oil and add the onion. Cook the onions until they are soft and transparent. After that add in the garlic and stir for another minute. Now add the meat and cook until it starts to change color. Then, season your meat with chili powder, paprika, salt, and pepper and cook for 1 more minute. Once the meat is ready, cut your peppers in half and brush them with some oil. Sprinkle a little salt and pepper on each of the pepper and place it on the baking dish. Now spoon some meat mixture into each pepper half and top it with cheese. Put the dish in the oven and allow to bake for around 20 minutes. When ready, garnish with the chopped iceberg and enjoy.
3- Pizza Omlete: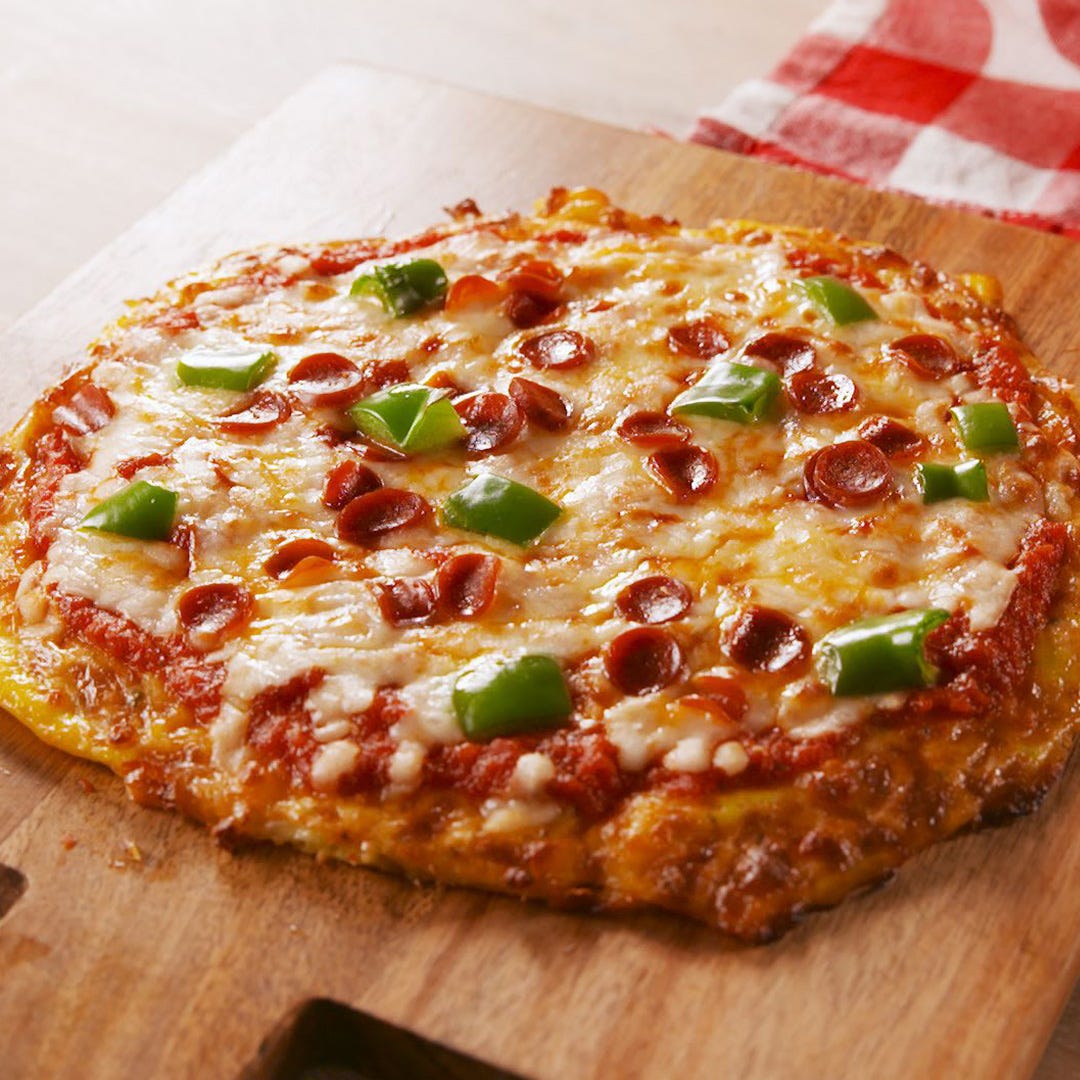 Ingredients: 
4 eggs (large)
2 cups shredded mozzarella cheese (divided in half)
Salt to taste
Black pepper to taste
1/4 tsp. dried oregano
Red pepper flakes to taste
2 tbsp. pizza sauce
1/4 cup pepperoni slices
1/2 Bell Pepper, chopped
Directions:
To start off preheat the oven to 375F and grease a pizza dish. In a bowl, crack the eggs and add 1 cup of mozzarella cheese, salt, pepper, oregano and red pepper flakes. Mix until everything combines and then pour the mixture into the pizza dish. Pop the dish into the preheated oven and bake until the eggs turn golden. Now take the dish out of the oven and spread the pizza sauce and the remaining 1 cup of mozzarella on top of the eggs, along with the bell pepper and pepperoni. Bake again until the cheese melts and enjoy the hearty omelet.