Hugh Grant Ready To Marry At 57
The popular English actor Hugh Grant has been named one of the most eligible bachelors in the UK. But now at 57 years of age, the star is ready to officially be off the market.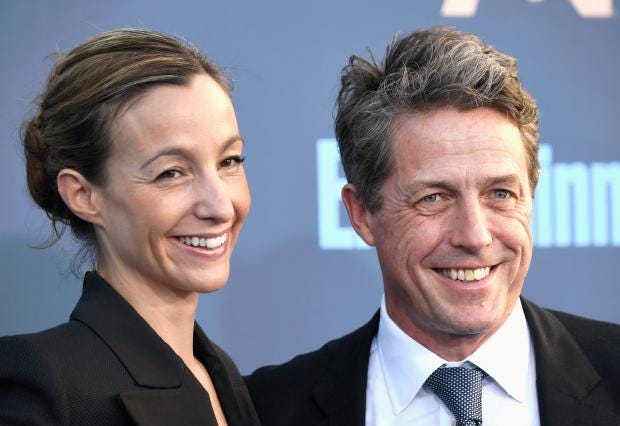 The "4 weddings and a funeral" actor is reportedly tying the knot to his longtime girlfriend, Swedish TV producer, Anna Eberstein. The two have been in a live-in relationship for a couple of years and have finally decided to make things official, according to reports by BBC. Anna who is 18 years younger than the star is the mother of 3 of his children. The couple's firstborn was a boy born in 2012, their second child was a daughter born in December 2015 and according to Hugh's good friend and ex-girlfriend, Liz Hurley, a third child has recently been welcomed by them as well.
Hugh has had a few high profile affairs in the past including one with Jamima Khan. He was also involved in many controversies and was reportedly seen picking up a Brwon from an area notorious for prostitutes. But apart from that Hugh is a leading privacy campaigner and is currently working for the BBC drama "A Very English Scandal," and plays the character of Jeremy Thorpe.
Talking on the topic of Hugh's marriage, The Sun reported, "This is a day none of Hugh's friends ever thought would come." Well, the day they never expected is here for sure as it has been known that the ceremony will take place in the coming weeks.
We wish Hugh the best of luck in his decision to finally settle down and hope that he and Anna find renewed happiness in their new relationship.