Neat hands are a sign of hygiene and health and an absolute must for all men and women. While we'd all love to head to the spa and have someone do our manicure, finding the time to make an appointment and go to a salon can be difficult with a busy schedule. If you too never seem to find time for a salon manicure, check out how you can easily do it yourself at the comfort of your of your own home.
For an at-home manicure, all you need is a basic manicure tool kit, some hand wash, a bowl and a bowl of warm water.
Step 1: Soak:
The first step for the manicure is to soak your hands in warm soapy water for around 8  to 10 mins. To do this, just fill a bowl with warm water and add a few pumps of a good hand wash in it. Then just dunk your hands in and wait.
Step 2: Clean:
Once your hands have been soaked, all the dead skin is loose and ready to be scrubbed away. To get rid of all the dead skin, go over your hands with a gentle body brush in circular motions. Be sure to also go under your nails and around the cuticles. Once your hands seem nice and clean. wash off the soap residue with clean water.
Step 3: Cuticle removal:
The dead skin around nail beds can look nasty and needs to be removed. In order to do so, firstly take your cuticle pusher and run it around your cuticles, gently pushing them back. If you have excessive dead skin you might want to use a cuticle trimmer, but be careful not to cut too deep.
Step 4: Nail cutting: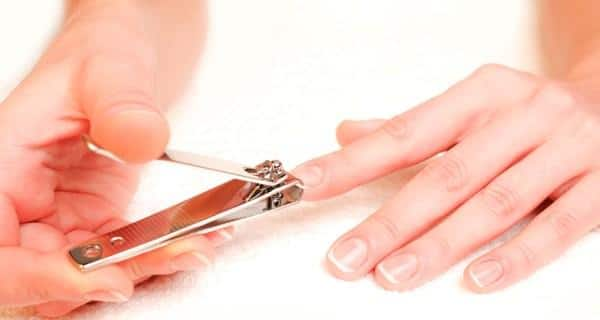 After you've sorted your cuticle situation, it is time to focus on those nails. Take your nail clippers and clip your nails to the desired length. If your nails are already short, skip over to the next step.
Step 5: File and Buff:
After you've cut your nails, you need to make sure you smooth out the harsh edges. So take that nail file and go around the edges of your nail until they feel smooth and have obtained the desired shape. Once the edges are done, buff the entire nail bed to have a smooth surface and to get rid of any stains.
Step 6: Paint: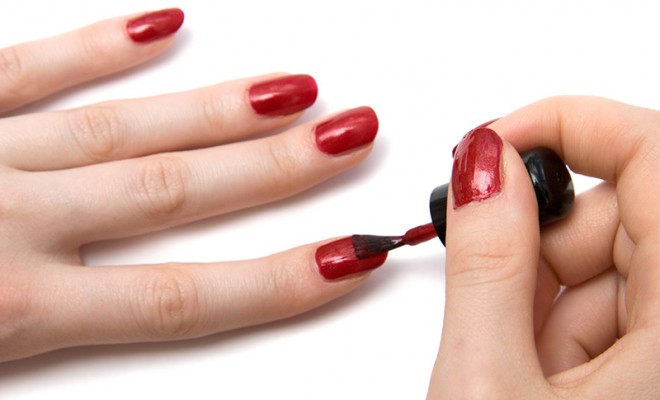 This step is optional for those who like to have pretty hands. If you like the majority of girls, do, paint your nails with your favorite color.
Step 7: Moisturize:
Once your nail polish dries, take a good moisture and massage it all your hands in firm circular motions and you're done.