Just when you think you have finally mastered the famous cat-eye flick, the eyeliner bar has been raised yet again. Enter the white liner. No, not a pencil that runs along the waterline to expand eyes and banish away late nights, this is a statement in itself.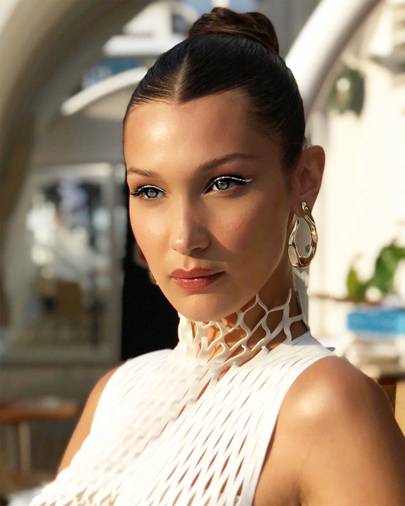 Bella Hadid was seen flaunting this look recently at the Monaco Grand-Prix and it was all the convincing we needed to reach for the shade ourselves. While Rihanna came through on the look with her Louis Vuitton full-look to sit front row at Virgil Abloh's design debut. With her hair poker straight, the addition of bright white eyeliner pulled together the total ensemble making it a summer statement.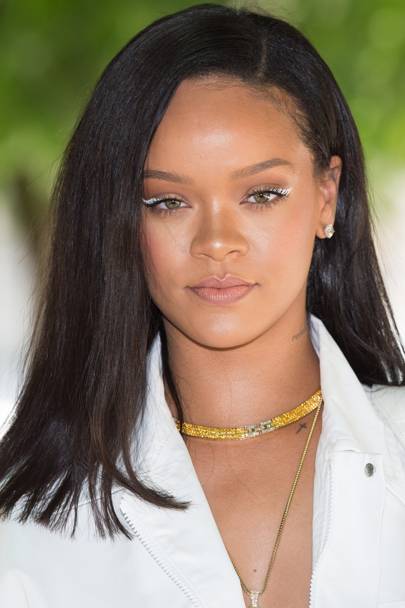 There's something that feels quite resolutely retro when it comes to this beauty crush and harks back centuries to the original glamazon: Cleopatra. With this in mind, pair the liner with bold gold jewellery and simple hair that lets the slick of white sit bright front and center.
The how-tos are simple. If you've perfected your usual black eyeliner then this will be a walk in the park. The trick – no matter your skin tone – is to keep the shade of white highly pigmented and immaculately neat. In fact, it needs to be even neater than your black as when white slips it doesn't pack that rock'n'roll spirit black eyeliner does.
Our favourite? Well, we're with Bella on this one. Dior On Stage Liner in matte white has the staying power, slick packaging and high pigment to take you all through summer.  Just make sure that you don't go loosing it until the sun's gone down on your final festival. For those self-confessed magpies amongst us, Rimmel's brand new Wonder Swipe in Yasss will be just the ticket.