Gaining Clarity: Transparent Accessories To Buy Now
Transparency is trending, so arrange the contents of your purse with picture-perfect precision and invest in a see-through handbag to showcase your work (see: Chanel, Céline, Valentino.) Meanwhile, Off-White's modern-day update on the Cinderella slipper is the puddle-proof upgrade on satin stilettos. Pray for rain.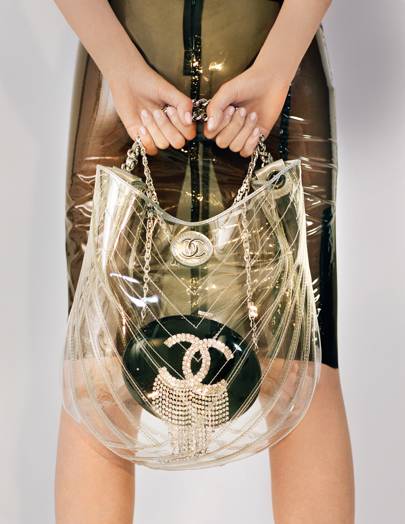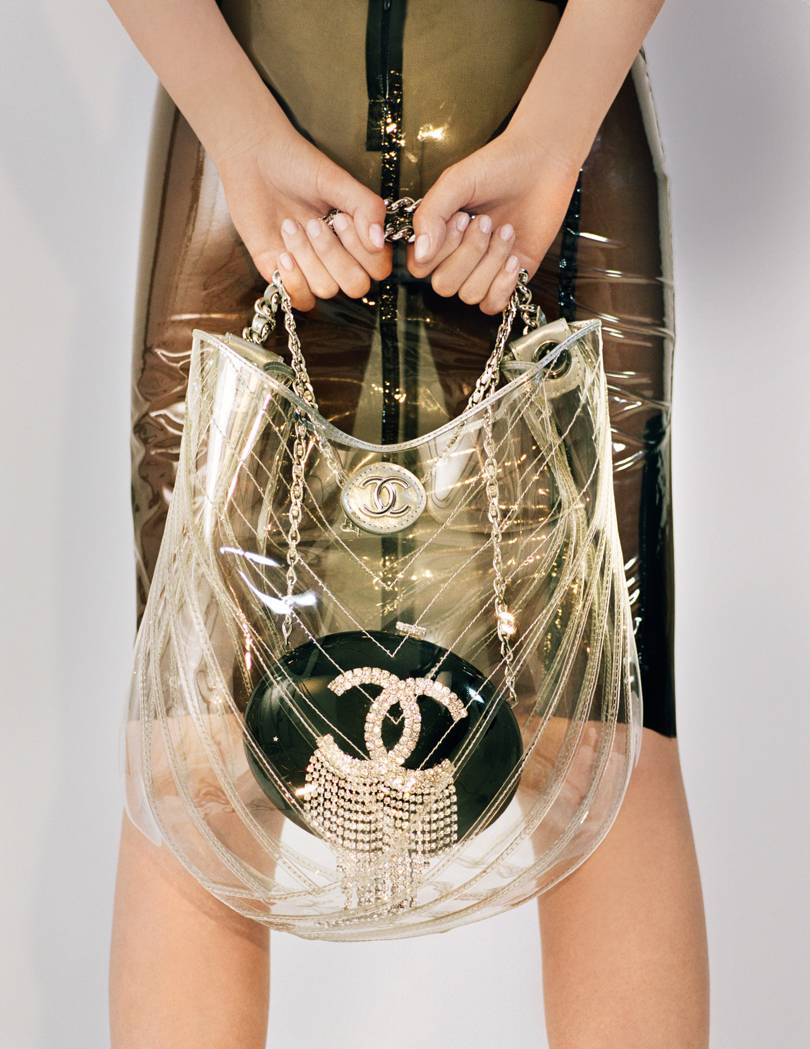 Zara
Transparent belt, £12.99 at zara.com.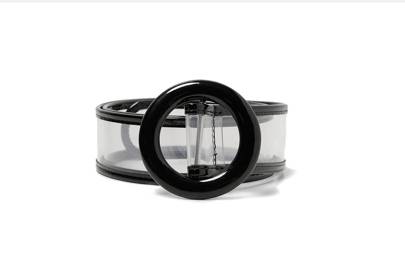 Balmain
Transparent newspaper pencil skirt, £1,326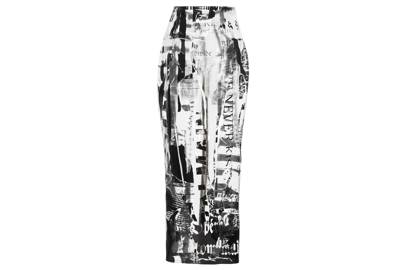 Chanel
Clip-on earrings, £800 at Chanel.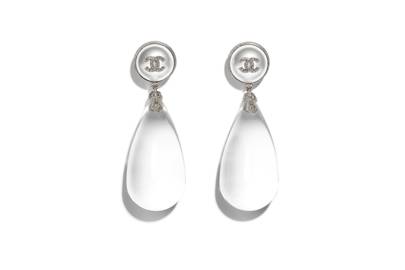 Neous
Leather PVC sandals, £395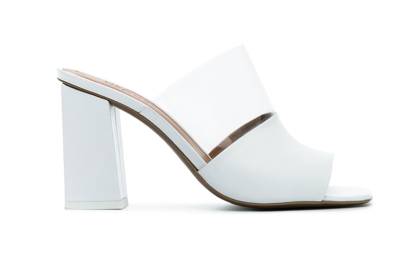 Building Block
Bucket in amber PVC, $415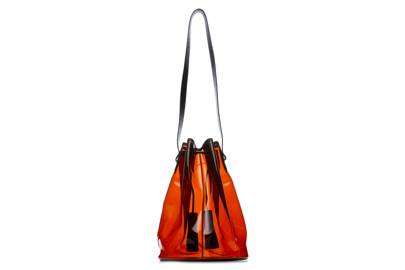 Giuseppe Zanotti
Transparent strap mules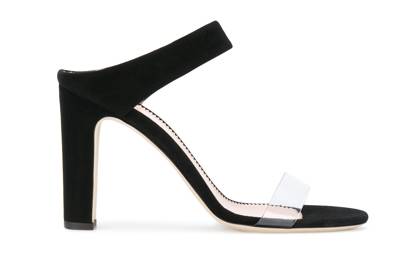 Valentino
Rockstud Spike medium quilted shoulder bag, £1,520