Parwaaz Hai Junoon Trailer Ignites Patriotism
Fasten your seatbelts and hold on to those tissues because "Parwaaz Hai Junoon" is about to take you on an emotional ride and no one's getting off without tears.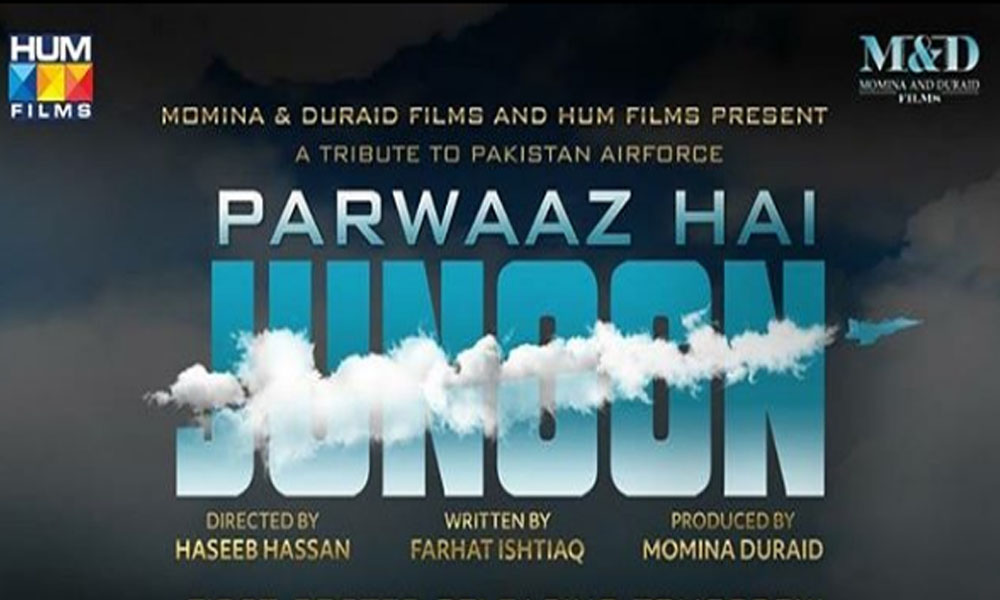 The Hamza Ali Abbasi, Ahad Raza Mir, and Hania Amir starrer, "Parwaaz Hai Junnon's" trailer was released yesterday and definitely has us excited for the film. The trailer for the movie shows the main leads, Hamza, Ahad, and Hania as fighter pilots and begins with Sania(Hania Amir) leaving her American nationality to join the airforce. There she meets the skeptic Ahad Raza Mir who often taunts her not being tough enough for the task.
A sudden change in sequence then shows the Pakistani-films' mandatory shaadi scene where Hamza Ali Abbasi and Hania Amir's characters meet and immediately hit it off. The trailer then goes on to show some incredible fighting scenes as fighter jets swoon across the sky and take on the enemy. We also get hinted toward a love triangle between Hania, Ahad and Hamza mid fighting. The supporting characters of Kubra Khan and Shaz Khan also get some screen time in the trailer and are shown as the couple getting married.
Parwaaz Hai Junoon is being produced by Momina Duraid under the banner of HUM Films and will be hitting the cinemas on Eid-ul-Azha.
Watch the trailer below.