Twitter Is Having A Ball At The #SelenaIsFreeParty
Justin Bieber has just officially confirmed his engagement to Hailey Baldwin in a heartfelt Instagram post, and while many #Jelena fans are completely heartbroken right now, the other side of Twitter is all up for Selena getting rid of her toxic relationship with the "Sorry" singer. Celebratory posts and meme are all over the social media as Twitter enjoys the #SelenaIsFreeParty.
As for the star herself, E! reports "Selena is totally over him. She had tried again to make it work that last time and it didn't work out." Hmm… Not hard to believe as the singer has been seen partying it up with her friends on a boat in New York City.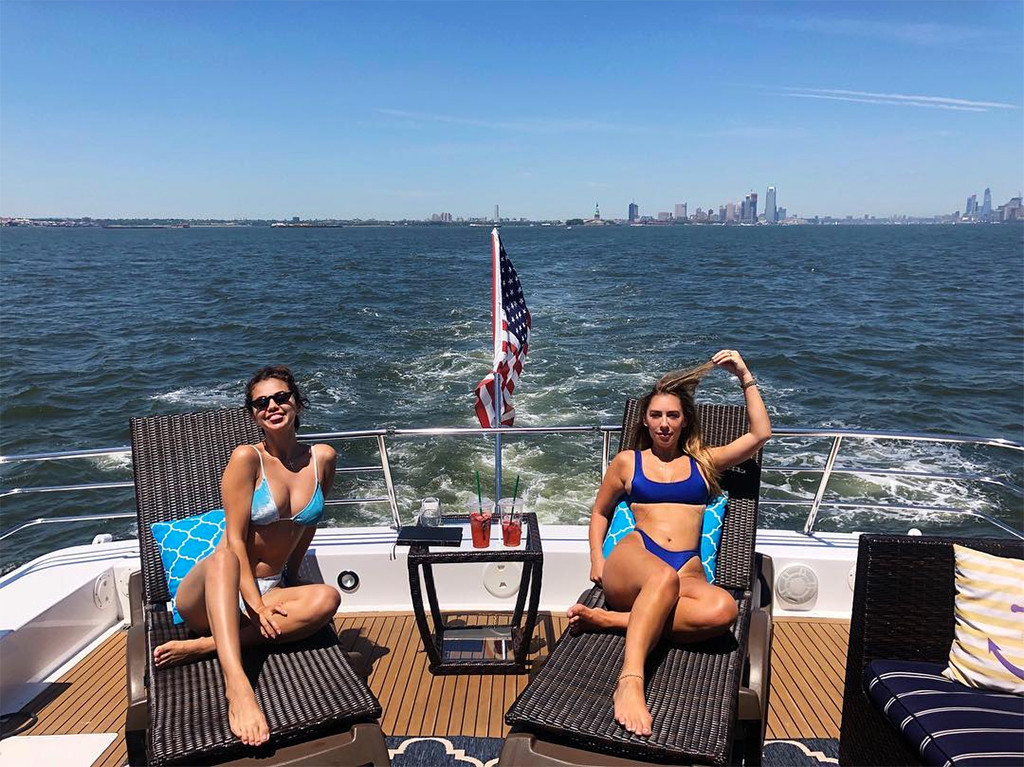 Lets first take a look at what the members of the broken-hearts-club have to say as they struggle to come to terms with the end of #Jelena.
We feel for the young hearts too.
12 yr old me says if I can't marry Justin Bieber then it has to be Selena #Jelena

— alyssa garcia (@alyssa_dylane) July 9, 2018
And my jelena heart is powdery broken😭#jelena pic.twitter.com/scYVTkhPSV

— Jeanne (@Jeanne2880) July 9, 2018
WHAAAAT?! RIP my #Jelena heart 💔🖤 gone too soon 😭😩 https://t.co/PSadQwWfIl

— Sunny Kim (@sunshine_kim) July 9, 2018
It's not that i'm being upset because i'm not the one who'll gonna marry justin, it's just my #jelena heart 💔

— Patricia G 👄 (@patsypattyyy) July 9, 2018
While the news about the ex-beau's engagement did come as a surprise to the singer, she ultimately does not care. According to E!  "Selena is definitely on a different path right now and in a much better place since Justin is out of the picture. Mentally, she is done with him," Well, seems like so are her fans! Here's what the Selena admirers have to say about Justin's engagement as #SelenaIsFreeParty starts trending.
Selena definitely looks better than ever.
UPDATE || Selena Gomez announced that she lost 165 pounds and is skinnier than ever

#SelenaIsFreeParty pic.twitter.com/rhwb6S0xSx

— ece (@selogies) July 8, 2018
The only toxicity we need.
The only toxic thing that will be in Selena's life from now on is Toxic by Britney Spears😍 #SelenaIsFreeParty pic.twitter.com/UsJlC2RkXb

— Rachel (@graceonsel) July 8, 2018
Aren't they just adorable?
Selena with the only person on the Earth who deserves Selena

#SelenaIsFreeParty pic.twitter.com/gAtlX82zhI

— ece (@selogies) July 8, 2018
Selena has already gotten over it and so should you.
"Selena is probably sitting in her room crying rn"#SelenaIsFreeParty pic.twitter.com/PpR5Xu55cO

— claudia (@backtoclaudia) July 8, 2018
Well, well, well, things may not have ended as we would all have liked them to, yet we wish both Justin and Selena best of luck for their lives.