Sandra Oh-The First Asian Female To Be Nominated For Best Actress Emmy
Whether it's the Emmy's or the Oscars, American award ceremonies are often criticised for being biased and white dominated. However, it seems like the trend is finally changing.
The Nominations for the 2018 Emmy Awards has just been released and Sandra Oh has made into the list of nominees for Best Actor Female. Sandra has been nominated for her role in BCC America's mystery drama series "Killing Eve," making her the first-ever Asian women to be nominated in the category. And according to the actress's Twitter post, the news has come as a huge surprise to her
Omg wtf?? This is me hearing about Emmy nom w/ fellow sister @michellekrusiec – my expression is kinda ..what? pic.twitter.com/1Mwlj2FETc

— Sandra Oh (@IamSandraOh) July 12, 2018
The Canadian actress is best known for her role in Grey's Anatomy and has often spoken up about the racism that still exists in the American entertainment industry. She spoke to TIME and said that she has felt discriminated against throughout her career as producers were only willing to offer her the roles of a supporting character. Being customed to the usual propositions, when Sandra was offered the role in "Killing Eve" she was surprised to know that she would be playing the main protagonist. In the BCC drama series, Oh plays the character of an MI5 security officer who has been tasked to hunt down a psychopathic assassin.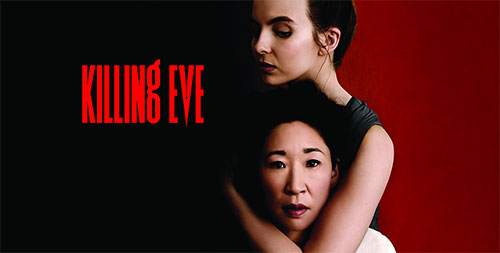 Sandra will be competing with Elisabeth Moss of "The Handmaid's Tale," "Claire Foy of "The Crown," Keri Russell of "The Americans," Evan Rachel Wood of "Westworld" and Tatiana Maslany of "Orphan Black," at the ceremony to be held on 17th September.