Priyanka Chopra Talks Marriage And Romance
Priyanka Chopra has been soaring high with success and is reaching new heights every day. However, it now seems like the star is finally finding her grounds and is ready to settle.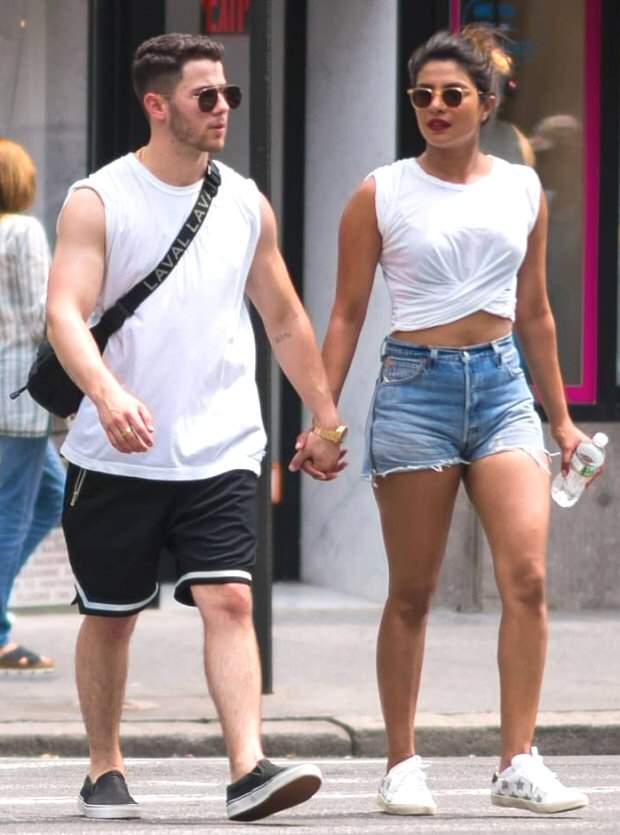 While Priyanka is proud feminist and has often juggled the question on marriage, in her latest interview to Entertainment Tonight she revealed, "I love the idea of getting married. I totally want to get married at some point." Staying firm with her feminist stance Priyanka also explained, "I don't think marriage makes you smaller or bigger or more feminist or not. Feminism basically is women saying, 'Give us our own choices without judging us.' That's all it is. It's not about berating someone. It's not about proving a point. I totally would love to get married."
The actress who's been publicly dating the pop star, Nick Jonas also talked about her romantic side and admitted being "super romantic," the 35-year-old said, "I'm super mushy, and I think, 'Why not?' You know, when you love someone or when you care about somebody, making them feel special and giving attention is the most important thing." Speaking about her previous romantic experiences, Priyanka revealed being "very lucky in that department" and said that she has had many special things done for her in the past.
Read more: Dwayne Johson takes credit for Priyanka and Nick's romance.
Chopra also disclosed that she is no basic "flower and chocolates" type of girl and appreciates extra effort on gifts. "I like thoughtful things done for me. I'm not the chocolate and flowers kind of girl," the star said.
Well, well, well, seems Nick definitely has his work cut out for him because impressing the Bollywood beauty is no child's play.