After the Vogue USA hired a black photographer to shoot the cover for the first time in 126 years, it has now been revealed that the magazine's British edition for the month is also breaking a major tradition.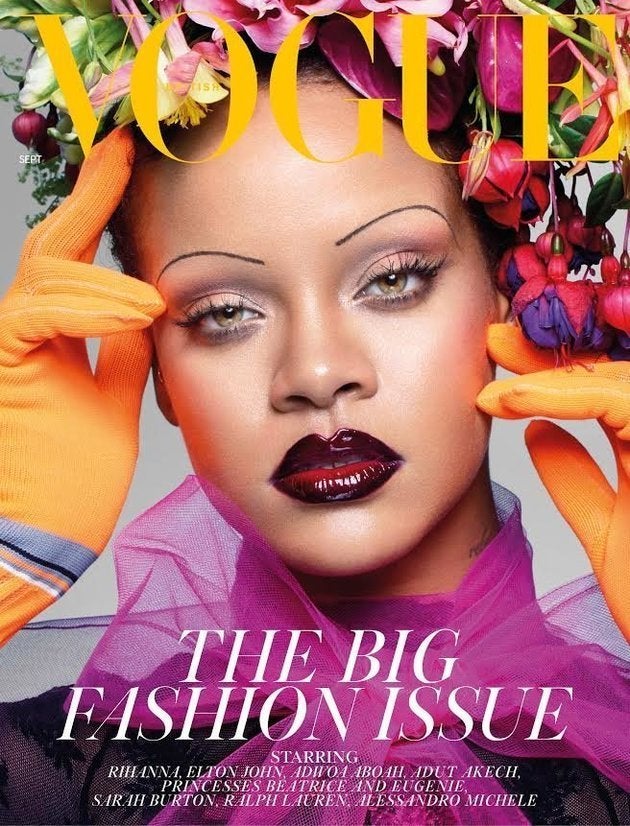 British Vogue has featured Rihanna on its prestigious September cover making her the first black woman to ever appear on the magazine's cover in 102 years! The creative director Edward Enninful talking about his decision to hire the iconic singer said, "I always knew it had to be Rihanna," a fearless music-industry icon and businesswoman when it comes to that potent mix of fashion and celebrity, nobody does it quite like her."
The singer/songwriter adorns a pink tulle Prada dress, neon orange gloves and a floral headpiece for her cover shot by the acclaimed fashion photographer Nick Knight. She, of course, wore her own makeup line Fenty Beauty and has been given a thin brow look reminiscing the long-forgotten 90's trend.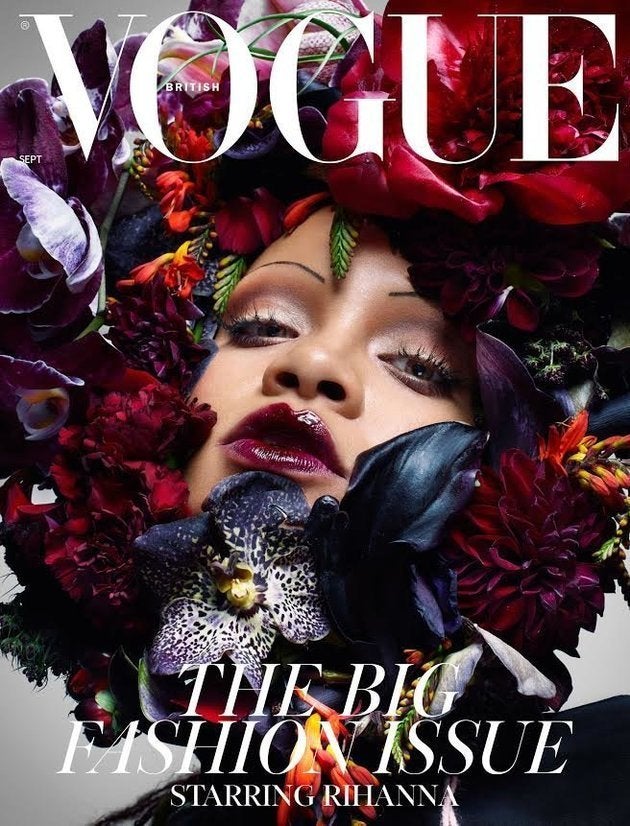 In her featured interview for the fashion magazine, Rihanna has talked all about dating and has dished out some incredibly necessary dating advice. She says, " I think a lot of people meet people and then they're dating the idea of what the person could become, and that person never shows up and then they're just mad disappointed, a person can always get better, they can always get worse, but you've got to be fine with what you met them as." She also went candid about her friendships within the industry and said, "I don't like to open myself up to everyone and so when you find people who are great and loyal, you don't want to let go of that, I've been out here on my own since I was a teenager, so these people become like your family"
SEPTEMBER ISSUE!!! @britishvogue
I'm so honored to be on the cover of your first September issue with British Vogue @edward_enninful Thank you for considering me! pic.twitter.com/ur3UlWoIXf

— Rihanna (@rihanna) July 31, 2018
While Rihanna has already done 12 Vogue covers, none of them have been the September issue, which is regarded as the publication's most important edition and is hugely sought after by the entire fashion industry.