Millennial Pink Returns to NYFW But This Time For Boys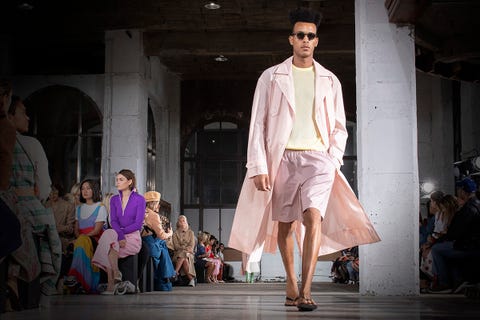 One year ago, Millennial Pink powder-puffed its way across the New York runways. Today, it made its grand return… and this time, it's for guys. The dusty pink shade of Glossier dreams swathed four shows in one day: BOSS, Sies Marjan, Tibi, and Prabal Gurung. You'll notice Prabal put pink on Anwar Hadid…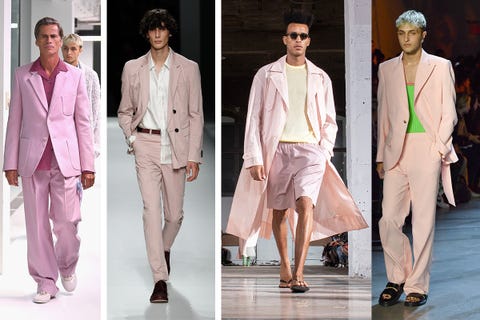 …and also on Gigi and Bella! The three siblings all stormed Prabal's catwalk on Sunday, with proud mom Yolanda Foster sitting front row in section G-G! 😆 (Sorry, fashion dad joke. Moving on…)
Unlike some storied brands, Escada is a heritage house with a serious sense of humor. They proved it this weekend, making their New York debut on the Upper East Side with an opening look straight out of Pretty Woman.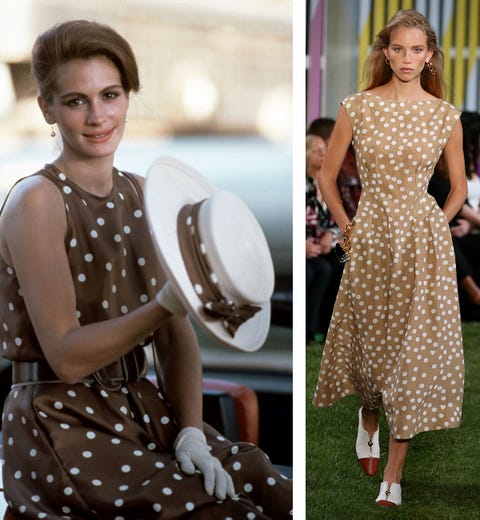 Besides the cheeky throwback, there were some giant heart handbags (and fanny packs, too) that look destined for street style greatness, especially with front row guests like Kate Bosworth and Skai Jackson already carrying them around.
Today's MVP award goes to the backstage crew at Rodarte, who managed to preserve all 46 of the show's magical looks (including intricate hair and bright, bold makeup) in the pouring rain. The collection was breathtaking, the rain was cinematic, and the young woman pictured below on umbrella duty? Give her a drink and a RADARTE hoodie stat, because she rocks.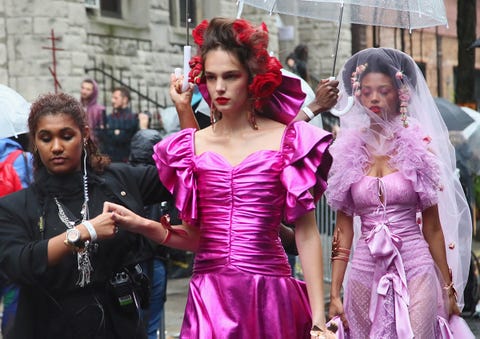 These boots also rock, and they're by Mansur Gavriel. You know them as the purveyors of blush pink bucket bags, but in their latest See-Now-Buy-Now paradise, they've got baby duffle bags and glitter shoes, too.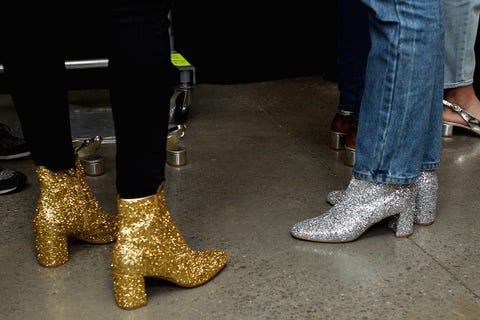 Among the more genius presentations this season was Sandy Liang, who showed her latest feast of shaggy coats and party slips at a Chinese restaurant downtown. The models sipped tea and ate Chow Fun, and the look book was printed as a takeout menu. Amazing!
If you've still got those long metal barrettes from junior high, grab them ASAP—they were all over the Tibi runway models, worn at the jawline, sometimes alone and sometimes in gleaming rows of three.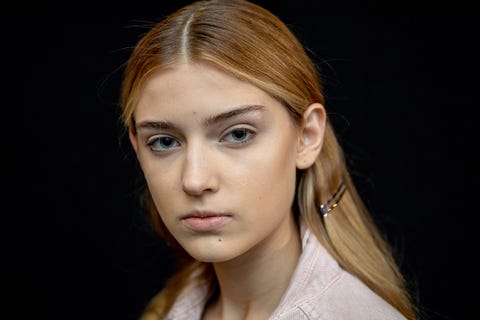 Courtesy: ELLE