Salman And Shahrukh Duo To Come Together Once Again
Two of Bollywood's biggest stars Shah Rukh Khan and Salman Khan may come together for a big project. We have seen them making special appearances in each other's movies but this time around B-town's Karan – Arjun will actually be starring together in a film. According to reports, the film will be helmed by Sanjay Leela Bhansali and will be a family drama.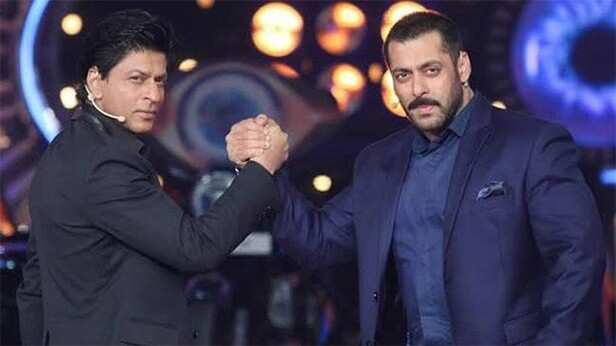 Confirming the same, a source told a leading tabloid, "Salman and Shah Rukh will be reuniting on screen for a two-hero film that will be directed by Bhansali. A family drama about friend-turned-foes, the film will be along the lines of the Dilip Kumar-Raj Kumar starrer Saudagar (1991) and will see them share equal footage.
The superstars have always been keen on doing a movie together and Bhansali's film seemed to be the perfect opportunity. They have agreed to it in principle, but Bhansali might take as long as nine months to complete the final draft. If everything goes according to plan, the project may roll mid-next year."
Salman and SRK have earlier starred in films like Karan Arjun (1995), Kuch Kuch Hota Hai (1998) and Hum Tumhare Hain Sanam (2002). On film's script and more, the source further added, "He hasn't started casting yet. He will approach stars only after he finalizes his script."